The Denair Unified School District will open its doors to parents and its community Thursday night with open houses at all its campuses as well as academic demonstrations and awards presentations. Here is the schedule for each school site:
6:00 p.m. – Classrooms will be open for all parents to meet and talk with teachers and observe various projects.
7:00 p.m. (at Coyote Center at Denair Middle School) – Annual awards presentation. More than 150 of the 270 students on campus will be honored. Honor roll awards based on grade-point average will be announced, students receiving scholarships will be recognized and those with perfect attendance will be celebrated.
5:30 p.m. – Teachers in all classrooms will welcome parents and others.
Denair Elementary Charter Academy
5:00 p.m. – Science Fair in the elementary gymnasium.
5:00-7:30 p.m. – Art show featuring student creations in the cafeteria.
6:30-7:30 p.m. – Open house in all classrooms.
6:00 p.m. – Classrooms 39 to 45 will be open with student displays and science experiments. Python Ron will be on hand with various reptiles for an interactive experience. A baby boutique also will be open with donated clothing for students who are parents.
---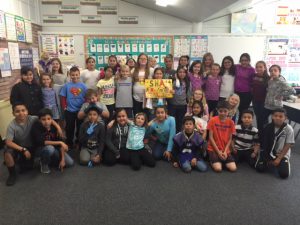 Spanish instructor Donna Williams has been one of the most popular, energetic and inspirational teachers on the Denair Elementary Charter Academy campus for many years. Her enthusiasm for her students – and her subject matter – bubbles through every lesson in each class.
So it should come as no surprise that when Williams returned from Christmas break this year with the idea to begin a Spanish-language service club, her students embraced it with the same excitement Williams brings to her work. That is to say, they loved it.
The Sociedad Hispanica de Amistad, known by the acronym "SHA," is national group affiliated with the American Association of the Teachers of Spanish and Portuguese. Williams attended a national conference for foreign language teachers in December. AATSP leaders were impressed to learn of DECA's commitment to teaching Spanish to every student and offered her a membership on the spot. She, in turn, was delighted to hear about SHA.
[Continue reading at DenairPulse.com]





---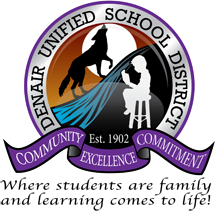 Despite a unanimous local ruling last month in favor of the Denair Unified School District, a boundary dispute involving the neighboring Turlock school district will be decided by state officials.
At issue is which district will receive $1 million or more in developer fees when news home are built on the currently vacant property, plus hundreds of thousands of dollars per year in state funding based upon student enrollment.
The matter appeared settled Feb. 17 when the Stanislaus County Commission on School District reorganization voted 10-0 to deny a petition by developer Ron Katakis to transfer about 92 acres from the Denair district to the Turlock Unified School District. Katakis envisions nearly 300 homes at the northwest corner of Tuolumne and Waring roads, which has been in the Denair district since the boundary lines were drawn many decades ago.
Katakis had five days from the decision to appeal, which he declined to do. The Turlock district had 30 days.
[Continue reading at DenairPulse.com]





---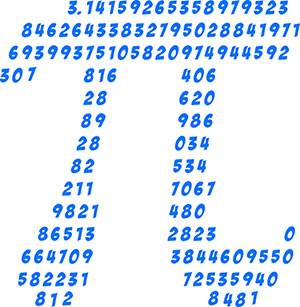 The answer to, "May I have some pie, please?" took different forms Monday at a noontime rally at Denair Middle School.

For custodian and math whiz Charlie Asbill – and some impressive Denair students – the appropriate response was to recite dozens or even hundreds of the numbers in the sequence of Pi. That begins with 3.14 – making March 14 officially "Pi Day" around the world each year.

For Principal Travis Manley and teachers Linda Richardson, David Rodriguez and Jasmin Perez, the question led to a comical conclusion in front of 270 students and many staff. Cream pies to their faces delivered by pupils were their reward for being good sports.
For the uninitiated, Pi Day commemorates the most recognizable mathematical constant in the world. Pi (π) is the ratio of any circle's circumference to its diameter. Its value is approximately equal to 3.14159265. It is special because its decimal representation never ends or repeats.
[Continue reading at DenairPulse.com]





---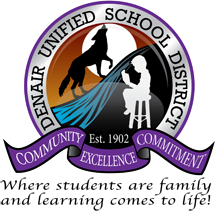 The short-term financial outlook for the Denair Unified School District remains positive, trustees were told Thursday night, but the continued erosion of enrollment at the middle school and high school remains a threat to long-term stability.

Linda Covello, the district's chief business officer, sketched a mixed picture during a budget update for board members, employees and others in the audience.

The good news, she said, is that the district has fully emerged from the financial crisis of 2013 that led to substantial salary cuts for all staff, some layoffs and temporary county fiscal oversight. DUSD is on track to finish its 2015-16 fiscal year with a general fund surplus of $1,333,239. And, thanks to an infusion of one-time money this year from the state, the district's projected ending general fund balance is $2,186,713.

"We are projecting positive cash flow through June 2017," Covello told trustees.
[Continue reading at DenairPulse.com]





---
Denair Middle School Principal Travis Manley said he and his teachers looked to Silicon Valley and beyond when brainstorming how to create a new class schedule for 2016-17. What they agreed upon draws inspiration from "Google time" and "Fed Ex time," he told the Denair Unified School District board Thursday night.

The concept, he explained, is that 20% of each day is devoted to the kind of creativity "that leads to great things." In the case of the middle school, nearly an hour dedicated to intervention or innovation will be mandatory for every sixth-, seventh- and eighth-grader on Tuesdays and Thursdays.

In addition, the new schedule builds in time for instructors to teach a second elective. An extra period of band also will be added for students who want to stay after regular classes are over.
[Continue reading at DenairPulse.com]





---

Serenity Bailey's world has been anything but serene over the past year.
First was the news her mother had cancer – a traumatic event for any loved one, but especially a young girl. Then came the freak storm on November 15, when a category 1 tornado ripped through Denair and sent a massive eucalyptus tree crashing into the Bailey family's 100-year-old Victorian home on Zeering Road. Fortunately no one was hurt, but the house was destroyed and the family displaced. Then, a week after the tornado, Serenity and the entire Denair school community was stunned by the tragic news of Mark Selee's death. He was Serenity's fourth-grade teacher last year.
It was more bad news than most fifth-graders ever have to absorb in such a short time. According to Sara Michelena, Serenity's principal at Denair Elementary Charter Academy, the young girl has shown uncommon determination, resiliency and courage.
"She has continued to bounce back when others might not have done so," Michelena wrote in nominating Serenity for a countywide award.
[Continue reading at DenairPulse.com]





---
Is the next George Lucas or Steven Spielberg attending Denair High right now? Could be, given how well the campus' leadership class is doing in a video competition sponsored by a local newspaper.

Denair's videos have been chosen as the best in the first two weeks of the competition, which matches five schools in the Turlock Journal circulation area (Denair, Turlock, Pitman, Hilmar and Delhi). The videos about life on campus are due each Friday. The newspaper staff ranks them and then posts them on its website the following Monday on a show its calls "The Pulse," which it touts as being "made by high school kids for high school kids."

Each video is about a minute long. Denair's first shows a combination of students and teachers celebrating various themed days on campus. There was College Day featuring CSU Stanislaus, Fresno State, the University of Oregon and others. A clip showed other students on Book Character Day dressed up as "Where's Waldo?" and "Peter Pan." There also were glimpses of Outdoorsman Day and Coyote Spirit Day. The whole thing was set to upbeat music with narration.
[Continue reading at DenairPulse.com]





---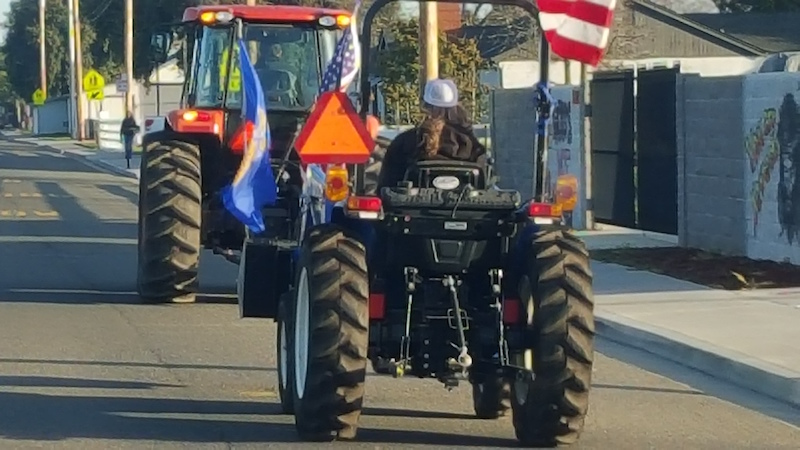 Some students ride the bus to school. Others walk or are dropped off by their parents. Denair High senior Tristan Haile and sophomore Bryson Prock did something completely different Monday – they came by tractor.
It was a fun way to kick off and draw attention to National FFA Week, which is being celebrated across the country by Future Farmers of America clubs like the one at Denair.
Bryson said he and his father borrowed the tractor idea from FFA organizations in the Midwest. They pitched it to school officials, who enthusiastically gave their blessing.
---
Dawn Allen is one proud principal these days. She and her staff at Denair Charter Academy recently received glowing reviews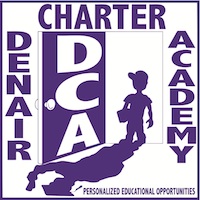 from a statewide accreditation agency for their unique approach to reaching and educating non-traditional students.
DCA prides itself on providing "personalized education opportunities" for its 326 students. It is an independent learning program for students at all grade levels that do not wish or are not able to attend a typical classroom setting. It combines academic rigor and high-quality instruction with the flexibility necessary to meet each student's unique educational needs.
Recently, two members of the Western Association of Schools and Colleges visited the DCA campus. WASC reviews schools and, if they meet state standards, grants accreditation every six years. This month's meeting with Allen and her staff was part of a planned, mid-cycle review.
[Continue reading at DenairPulse.com]





---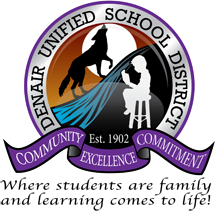 The existing boundaries for the Denair Unified School District will remain intact, a county committee decided Wednesday night to loud applause by staff, students and community members.
The 10-member panel voted unanimously to deny a petition by a Turlock housing developer who sought to move land that has been in the Denair district for decades to the Turlock Unified School District.
The decision has major financial implications for Denair, which stands to collect more than $1 million in developer fees when the homes are built and hundreds of thousands of dollars more in annual state funding based on projected student attendance from children living in them.
"We're ecstatic. It's wonderful news for our community," said Denair Superintendent Aaron Rosander.
There was a strongly pro-Denair sentiment at Wednesday's meeting of the Stanislaus County Committee on School District Reorganization. Nearly 20 people spoke during the hour-long public comment period, all but two of them in favor of keeping 92 acres at the northwest corner of Tuolumne and Waring in the Denair district.
Despite the emotion at Wednesday's meeting and during more than 3½ hours of public testimony in October, the end was anticlimactic. The committee members swiftly rejected developer Ron Katakis' petition without comment, leaving it to attorney Chet Quaide to explain their reasoning.
The State Education Code requires nine conditions be met for territory to be transferred from one district to another. Quaide said the petition failed on three grounds:
[Continue reading at DenairPulse.com]





---
Diplomas Available
Students who completed grade twelve from the 2003-2004 to 2014-2015 school years at Denair Unified School District, and have met all graduation requirements other than passing the CAHSEE, are eligible to receive a diploma. Students are asked to visit their former high school office to request their diploma. Should a former student be unable to pick up the diploma, someone else may do so on the student's behalf with written authorization. Diplomas will be released only after valid photo identification has been provided.
For further questions please call the high school offices
Denair High School - 209–632-9911
Denair Charter Academy - 209–634-0917
---
---
The California Department of Education (CDE) is currently engaged in litigation with two non-profit associations comprised of parents and guardians of children with disabilities. The plaintiffs in that litigation have requested numerous documents, as well as student data collected and stored by CDE, which may include personally identifiable student information.
To comply with the Family Educational Rights and Privacy Act (FERPA), CDE has been ordered, among other things, to inform parents and students of the disclosure of such information. CDE has requested that school districts and SELPAs post the following link to CDE's website: http://www.cde.ca.gov/morganhillcase. The link provides a Notice and Objection Form to allow parents to object, by April 1, 2016, to the disclosure of personally identifiable information related to their children.
Please understand that the district is not a party to the litigation and is not required to disclose any student information, nor does it intend to do so. For more information, please contact CDE directly at (916) 319-0800.