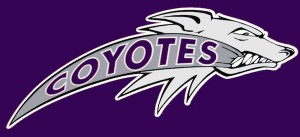 The players won't be the only ones trying to calm their nerves Friday night when Denair High School begins the 2015 football season on the road against Summerville. New head coach Anthony Armas also will be patrolling the sidelines for the first time as the man in charge.
The season opener represents a homecoming for Armas, a former lineman who graduated from Denair in 1997. He spent five years as a varsity assistant in Denair after earning his degree from CSU Stanislaus and has been an assistant coach at Pitman High School in Turlock since 2008. He also has been involved with the Denair Youth Football League.
[Read more at DenairPulse.com]
---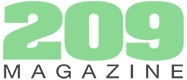 The students, their families and the faculty at Denair Charter Academy have long appreciated the quality of the personalized educational program available there. Now, the readers of 209 Magazine know, too. DCA was named Best Charter School for 2015 in voting by the readers of the magazine, which serves much of the 209 area code from Manteca to Turlock. There were 15 charter schools nominated, said Krista Messer of Morris Newspaper Group, which publishes the magazine. More than 44,000 votes were cast online between April 1 and May 15.
Denair Charter Academy is an independent learning program for students who do not wish or are not able to attend a traditional classroom setting. It combines academic rigor and high-quality instruction with the flexibility necessary to meet each student's unique educational needs.
[Read more at DenairPulse.com]
---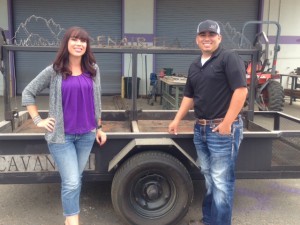 As Denair High School students and teachers anticipate classes resuming next week, nowhere is the excitement greater or expectations higher than in the ag department. Two new instructors have joined the staff, bringing with them energy and optimism that they can create the kind of program that will be a magnet for the brightest teens in and out of the district. Though school doesn't begin until Aug. 12, Matthew Marshall and Madison Weigel spent much of July getting to know their students, organizing lesson plans and strategizing about course offerings. The Stanislaus County Fair from July 10-19 gave them a perfect chance to interact with Denair's FFA students who were showing animals and a three-day FFA leadership retreat last week in San Luis Obispo was another opportune time to bond.
Now, Marshall and Weigel are ready to go.
"The community is itching for an ag program that will benefit students and keep them here in Denair," said Marshall, whose emphasis will be on ag mechanics, landscape management and ag science.
[Read more at DenairPulse.com]
---
Varsity Cheerleading Squad takes 1st Place at UC Davis Camp
The DHS cheerleading squad spent a few days during their summer break participating in the cheer camp held at UC Davis. The camp was attended by over 400 students from the area. Congratulations to the DHS varsity squad for taking 1st place in the category of extreme routine! Click here to view the DHS winning routine.
---
Allen to become DCA principal, Manley to DMS; Denair trustees pass 2015-16 budget
There will be three new principals in place when classes resume in August in the Denair Unified School District.
The moves involve the top leadership positions at Denair High School, Denair Middle School and Denair Charter Academy.
Previously announced was the hiring of Alecia Myers at the high school and Travis Manley at DCA. But part of that plan changed June 24 when middle school Principal Aaron Delworth resigned to take a similar position in the Atwater school district, closer to his home in Merced.
Denair Superintendent Aaron Rosander quickly approached Manley about sliding into the middle school vacancy. When Manley said yes, Dawn Allen, a special education teacher on the elementary campus who has administrative experience, was chosen to take over at DCA.
Allen joined the district in 2014 as a resource specialist and special ed teacher, and will wind up her first-grade summer school class this week. She has more than two decades of experience as a teacher and administrator, including serving three years as principal at Adelante High School, a continuation campus in Riverbank, and working as a special ed administrator in Turlock.
She was offered the DCA job Friday morning and quickly accepted. "It was awesome news. I'm excited," she said. "I think that job matches my background."
DCA offers home-school curriculum for K-8 students as well as an independent study alternative for high school students who haven't found the right fit in a traditional setting, have work or other family responsibilities, or have been expelled. The campus serves about 300 students, most of them high school age.
"I love the ability to individualize education," Allen said. "I think all teachers want to do that. But when you have a classroom of 30 kids and they're all looking at you, you can't always do that. At DCA, we can match plans to students."
Rosander said Allen is a natural fit at DCA. Technically, since Manley was hired but never really got to start in his new role, Allen replaces Michelle Bush, who was promoted to senior director of curriculum and instruction, student support services and state preschool.
"Dawn … has a wealth of experience as a teacher and in administrative capacities within special education, alternative education, and/or other educational programs," Rosander said in a note to his staff. "We are very happy that the opportunity for her to serve in this capacity has been presented."
Allen worked with Manley in Turlock and has talked extensively with Bush, but hasn't had a chance to meet most of her staff yet.
"I will reach out to them and ask them to stop by, if they can, before school begins," she said. "DCA is very important to our district. For a district our size to provide this kind of program is special."
Manley graduated from Denair High in 2002. Since 2008, he's been a sixth-grade teacher at Wakefield Elementary School in Turlock. He also has taught classes in early childhood education for the Offices of Education in Stanislaus and San Joaquin counties, and currently serves as summer school principal at Crowell Elementary in Turlock.
"Travis is experienced and at home with middle school, and he is excited to be of service to our district during this time of change," Rosander said.
Myers, the new high school principal, has worked at the Milpitas Unified School District in Santa Clara County, where she most recently was director of secondary education overseeing two high schools and two middle schools. She lives in Modesto so will trade a long commute for a much shorter drive each morning. "Alecia comes to us with invaluable secondary teaching and administrative experience, and we are excited to make her a part of our Denair team," Rosander said.
In other district news, trustees formally adopted an $11.9 million budget for 2015-16 Thursday night that reflects continued financial improvement and a $1 million infusion of extra state money.
The district's budget picture is brightened by growth on its elementary campuses. Projections show 481 youngsters in kindergarten through fifth grade at the new Denair Elementary Charter Academy and traditional Denair Elementary School. That's an increase from 468 in 2014-15. Across the entire district, enrollment is projected to be 1,220, 35 fewer students than 2014-15.
Projections for the next three budget cycles anticipate a 4% annual enrollment decline across the six campuses, but Rosander said the district will work hard to retain students within its boundaries and attract others to its charter programs. The goal, he said, "is to grow enrollment (at the lower grades) and push it to the middle school and high school."
---
---

< Click here for more information >
The Common Core State Standards (CCSS) were developed through a state-led initiative to establish consistent and clear education standards for English language arts and mathematics that would better prepare students for success in college, career, and the competitive global economy. The California State Board of Education (SBE) adopted the standards on August 2, 2010.
---

The Denair Unified School District in cooperation and communication with the home and the community recognizes our children as our future and will provide quality education in a safe environment that renders students competent in basic learning, technical, and social skills and will foster work habits, intrinsic values, and character in students that reflect life-long love for learning.
Belief Statement
We believe that Denair Unified School District, in collaboration with parents and community members, can and will provide support to ensure that every student will come to school, stay in school and do the very best they can.
---

Denair Unified School District
209-632-7514 • Fax 209-632-9194
3460 Lester Road • Denair, CA 95316
---
Nondiscrimination Statement - Denair Unified School District prohibits unlawful discrimination, harassment, intimidation, and bullying of any student based on the student's actual race, color, ancestry, national origin, ethnic group identification, age, religion, marital or parental status, physical or mental disability, sex, sexual orientation, gender, gender identity, or gender expression; the perception of one or more of such characteristics; or association with a person or group with one or more of these actual or perceived characteristics. El Distrito Unificado de Denair prohíbe la discriminación ilegal, el acoso, la intimidación y el acoso de cualquier estudiante en base a la raza del estudiante color, ascendencia, origen nacional, grupo étnico, edad, religión, estado civil o situación de los padres , discapacidad física o mental, el sexo, la orientación sexual, expresión sexual, identidad de género , la percepción de una o más de estas características, o asociación con una persona o grupo con una o más de estas características reales o percibidas.
Click here for more information